Christian Thompson
My clients enjoy confidential, 24-hour support and troubleshooting for their hardware, software, networking, Internet security and website marketing. As a self-employed computer professional for 23 years, I have assisted hundreds of clients with their corporate and residential computers and networks.
My business is finding solutions, and it would be my pleasure to help you as well.
Testimonials
Corporate
"Every month since 2000 we have received IT, web management, computer installations, network installations and network management from Thompson Adventures. Christian was always on time. Resolved all problems and did excellent work."
"For over 13 years, Christian has been my 'right hand man' when I've needed hardware and software support for my PCs. He's always current with (or ahead of!) technology. No matter what the question or problem, he's always had great answers. He has provided sound support on a timely basis at a reasonable price. I recommend Christian to anyone who needs PC hardware, software or networking support."
"Very detailed, thorough, and thoughtful assistance. Not only provides the assistance requested but also makes useful recommendations customized for our company. He has provided and services our company's computers and our company's clients' computers for almost 20 years."
Residential
"Christian knows PCs inside and out; how to build them, how to connect them together or to the Internet, how to fix them, how to upgrade them and how to keep them running at their best. He can make many suggestions for the best software and hardware to use. Christian's dedication and loyalty to his clients is impressive. I would highly recommend him."
"He consulted with us on our needs, bought the computers, installed them, monitors them remotely, updates them, answers our phone calls, makes house calls and is 24/7 available."
Let's Discuss Your Computing Needs
Please call today about your situation. I will be happy to provide references.
© Thompson Adventures, Inc. 2018
---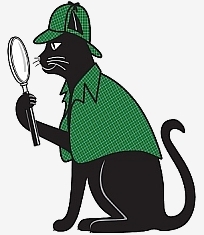 Thompson Adventures
Office:
770-409-0409